The lab's research is generously supported by the Social Sciences and Humanities Research Council, Canada Foundation for Innovation, as well as numerous other grants internal to McMaster. Funding has enabled McMaster students to be employed as summer research assistants, collaborators from overseas to visit and undertake research at McMaster, and for lab members to attend and present research at national and international conferences. In addition, the lab also receives assistance from the Research & High-Performance Computing Support group at McMaster, enabling much of the back-end computational workload to outsourced. Since the lab's inception in 2013, four students have been granted prestigious Undergraduate Student Research Awards, enabling them to work in the lab and contribute substantially to the team. Below is a summary of the funding received by the lab's director, Matthew Woolhouse, since his appointment to McMaster in 2011.

The Canada Foundation for  Innovation  is a funding body dedicated to furthering technological research  infrastructure within Canada. Although created by the Government of Canada, the CFI operates as an independent, non-governmental body.

The Social Sciences and Humanities Research Council of Canada is a federal funding agency that promotes and supports research in the social sciences and humanities. SSHRC provides a major portion of the lab's funding allowing us to hire students and research collaborators to study and work in the lab.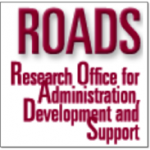 The Research Office for Administration, Development and Support (ROADS) assists McMaster researchers to apply for funding from external grant agencies such as SSHRC. Internal direct funding for the lab has also been secured from the Arts Research Board administered through ROADS.
| Date Awarded | Role | Type | Source Agency | Amount (CDN) | Project Title |
| --- | --- | --- | --- | --- | --- |
| Apr. 2019 | PI | Teaching & Learning Fellowship Grant | MacPherson Institute | $15000 | Transforming Music@Mac through an integrated degree between Health Sciences and Music's programs |
| Jan. 2018 | PI | Research Grant | Arts Research Board | $5948 | Clinical assessment of hand-eye coordination in people with Parkinson's disease using iPads |
| Jan. 2018 | PI | Conference Grant | Arts Research Board | $1872 | Society for Music, Perception and Cognition Meeting, San Diego, CA |
| May 2017 | PI | Research Grant | Hamilton Community Foundation | $8520 | MRI pilot study investigating the effects of dance on Parkinson's disease |
| Mar. 2017 | PI | Research Grant | Interdisciplinary Research Fund Competition | $19970 | Touchscreen clinical tools for assessing upper extremity motor skills in people with Parkinson's disease |
| Feb. 2017 | PI | Research Grant | Ontario Ministry of Research, Innovation and Science, Early Researcher Award | $100000 | Creating dance technologies for people with Parkinson's disease |
| Nov. 2016 | PI | Research Grant | Health Leadership Academy | $20000 | Development and launch of the Dance for Parkinson's application for Microsoft's online store |
| Aug. 2016 | PI | Research Grant | Research Excellence Fund, Office of the Provost | $5000 | Rush in Concert: Free Viewpoint Video Project in Collaboration with Anthem SRO and Technical University, Braunschweig |
| Jul. 2016 | PI | Research Grant | Office of the Dean of Engineering | $5000 | N/A |
| Jun. 2016 | PI | Research Grant | Office of the Dean of Humanities | $5000 | N/A |
| Jun. 2016 | PI | Research Grant | International Initiatives Micro Fund | $7540 | N/A |
| Dec. 2015 | PI | Research Grant | Arts Research Board | $7500 | Creating Technology-Based Dance Activities for People with Parkinson's |
| Apr. 2015 | PI | Partnership Development Grant | Social Sciences and Humanities Research Council | $170000 | Developing Analytical Methods for Researching Music-Download Behaviour on a Global Scale |
| Dec. 2014 | PI | Research Grant | Arts Research Board | $4196 | Developing Dance Technology for People with Parkinson's Disease |
| Sep. 2014 | PI | Research Grant | Forward With Integrity | $5000 | Creating Technology-Based Dance Activities for People with Parkinson's in Collaboration with Hamilton City Ballet |
| Jun. 2014 | PI | Research Grant | VP Research | $40000 | Dance for Parkinson's Project |
| May. 2013 | PI | Conference Grant | Arts Research Board | $1050 | Congress of the Humanities and Social Sciences. Victoria, Canada |
| Apr. 2013 | PI | Research Grant | Forward With Integrity | $5000 | Studying the Influence of Music on Motor Coordination Within the Context of Interactive Dance |
| Dec. 2012 | PI | Research Grant | Arts Research Board | $4870 | Digital Music Lab in Association with Nokia |
| Jun. 2012 | PI | Insight Development Grant | Social Sciences and Humanities Research Council | $75000 | Global Music Listening Lab in Association with Nokia |
| May 2012 | PI | Conference Grant | Arts Research Board | $2500 | International Conference on Music Perception and Cognition. Thessaloniki, Greece |
| Mar. 2012 | Co-PI with Steven Brown | Equipment Grant | CFI-LOF | $520978 | Dance: Quantifying Interpersonal Synchronization of Movement and Social Interaction |
| Dec. 2011 | PI | Research Grant | Arts Research Board | $6971 | Global Music Listening Lab |
PI = Primary Investigator; MRI = Magnetic Resonance Imaging; CFI-LOF = Canadian Foundation for Innovation – Leadership Opportunity Fund